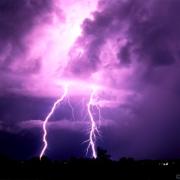 Double CG image taken in Logan back in 2002. Possibly my favourite pic!
Date: 05/30/05
Views: 1369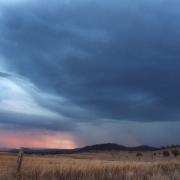 A stormy scene near sunset in the Lockyer Valley back in November 2002.
Date: 05/31/05
Views: 1640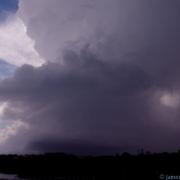 A very nice supercell moving over Kingcliff November 2006. This storm was flying - at least 80km/h!
Date: 11/18/06
Views: 1311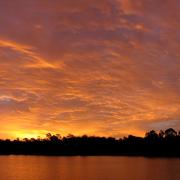 Sunset panorama @ Forest Lake
Date: 05/02/07
Views: 993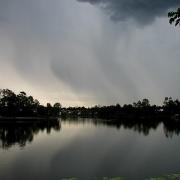 A photogenic rain curtain under a weak storm.
Date: 01/25/07
Views: 1305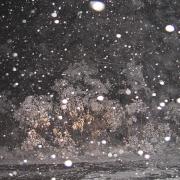 Heavy snow at Mt McKenzie June 2007. It snowed constantly while we were there!
Date: 06/09/07
Views: 1074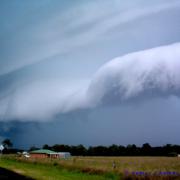 An awesome shelf cloud accompanying an HP beast near Grandchester Nov 27, 2005.
Date: 11/27/05
Views: 1155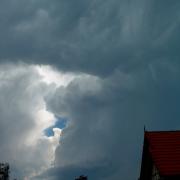 A crisp updraft rotates on Xmas Day 2005. CAPE was well over 4000 at the time!
Date: 12/29/05
Views: 1281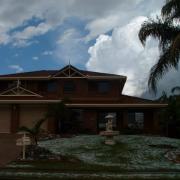 A thunderstorm moves away from the Calamvale area after dropping large amounts of hail. Nov 29, 2005
Date: 11/29/05
Views: 1054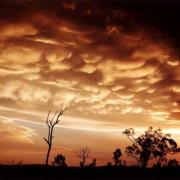 Awesome mammatus at Colliope, Central Qld December 2002.
Date: 12/21/05
Views: 1517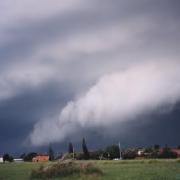 Date: 05/01/06
Views: 1214